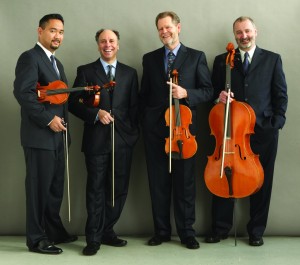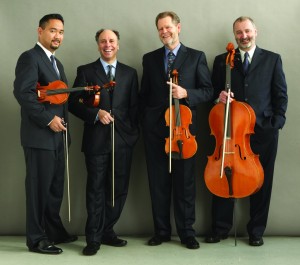 As we work to guide and develop their social media efforts, we are happy to announce that they are hosting a giveaway for their concert in San Francisco this weekend on their Facebook Page! Check it out right here, give them a like, and enter to win!
Connect with the Alexander String Quartet:
Official Website
Blog
Facebook
Twitter
YouTube
About the Alexander String Quartet:
THE ALEXANDER STRING QUARTET has performed in the major music capitals of five continents, securing its standing among the world's premier ensembles over nearly three decades. Widely admired for its interpretations of Beethoven, Mozart, and Shostakovich, the quartet has also established itself as an important advocate of new music through over 25 commissions and numerous premiere performances. The Alexander String Quartet is a major artistic presence in its home base of San Francisco, serving there as directors of the Morrison Chamber Music Center at the School of Music and Dance in the College of Arts and Humanities at San Francisco State University and Ensemble in Residence of San Francisco Performances.
The Ensemble will be celebrating their 30th Anniversary with an anniversary concert on February 4th!
Take a look and listen here: