We're excited to announce the launch of the all new Audience Development Specialists website, www.buildmyaudience.com!
Do you want to build your audiences? Audience Development Specialists offers a variety of audience development consultant services to educate and help artists and cultural arts organizations develop a quality audience.
The new ADS Website was built with a custom child theme on the new iThemes Builder 5.0. Beyond Shoshana Fanizza's famous Audience Development Specialists blog, the new site features a membership component pay-per-view webinars, and a digital download store using the all new iThemes Exchange eCommerce plugin for WordPress, along with GravityForms. To make this multi-faceted site easy to use, we extended the site with the fantastic Pods Framework and LoopBuddy. This is a site for exploring, and we hope you check it out and subscribe to Shoshana's blog!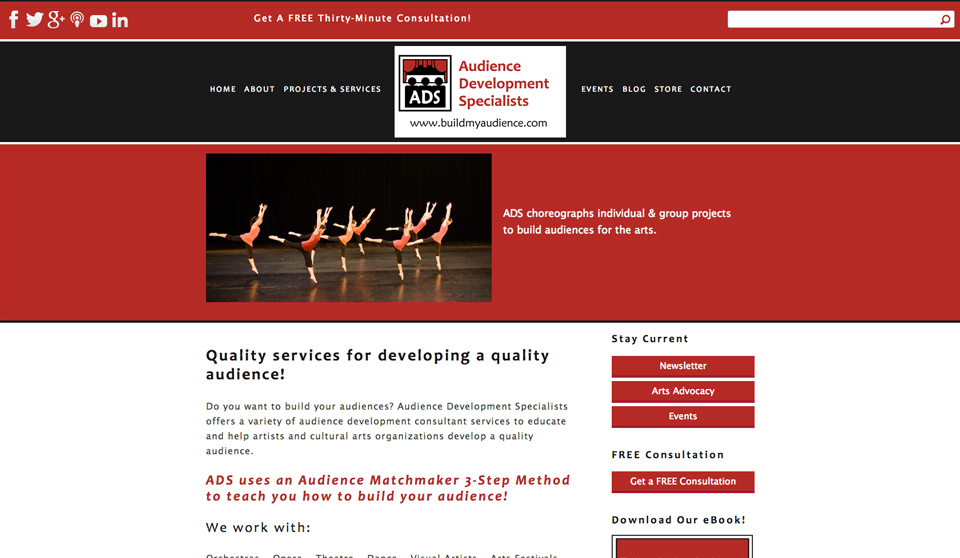 P.S. Special thanks to Elise at iThemes for her great support during the roll out of the new iThemes Exchange plugin!