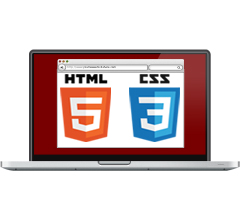 Web Design
Rosebrook Classical offers website creation services from static HTML sites to dynamic CMS platforms like WordPress through our web design brand, Rosebrook Media. Whether you need a single page site or an eCommerce store with a social network and forum, Rosebrook Media helps make your dream site a reality.
Web Mastering Services
Rosebrook Media can help keep your site up-to-date and looking great with hourly and retainer web-master services.
WordPress Security
For WordPress users, Rosebrook Media can help keep your site safe: Brute Force Protection, File Change Detection, 404 Detection, Strong Password Enforcement, User Lockouts, Spam Reduction, Plugin & Theme updates, and more! And in case something does happen, Rosebrook Media will create and store backups for your site for easy restoration.
WordPress SEO & Analytics
Rosebrook Media can help you keep tabs with your site's analytics and help to interpret the stats in order to make appropriate SEO adjustments.