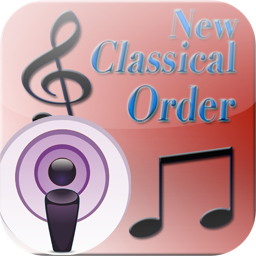 Subscribe to the New Classical Order Podcast!
The New Classical Order Podcast, co-hosted by Rosebrook Classical's David Weuste and Purdue University's Dr. Jennifer Hund, is now available for subscription in iTunes!
Click Here to subscribe to The New Classical Order in iTunes!
Want to know where to find the music in these podcasts?
Find them all in the Podcast feed with links to either Amazon.com or their Labels.