Through all of our various clients, we get the privilege of listening to a TON of great music. So as we head into 2013, Rosebrook Classical owner David Weuste is letting you in on his top 10 CDs of 2012 (Click the artwork to view on Amazon):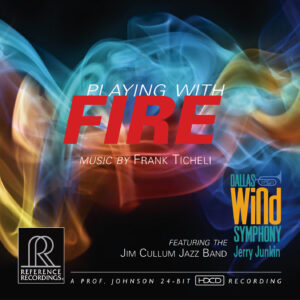 #10 Playing With Fire
Dallas Wind Symphony
Reference Recordings
While I'm not the biggest fan of concert band music, what set this CD apart for me was the Playing With Fire work itself. There's something about the addition of the Jim Cullum Jazz Band with the Dallas Wind Symphony that just works. This piece and RR's recording of it might be the most fun I've had listening to a concert band work in a long time.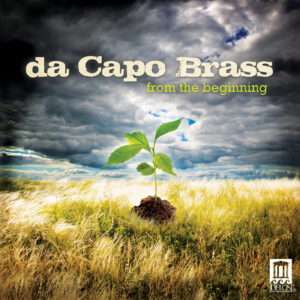 #9 From The Beginning
da Capo Brass
Delos
This CD came out in January 2012, and it's a testament to it's staying power that it jumped to the front of my mind when compiling this list. The da Capo Brass ensemble is absolutely stellar, and all of these new works for brass quintet need to go into repertoires across the country, and fast. This is definitely a "must have" recording for any brass player interested in chamber music.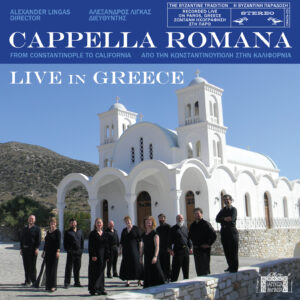 #8 LIVE IN GREECE: From Constantinople to California
Cappella Romana
I have absolutely loved working with this ensemble this year. If you are at all a fan of chant, or Orthodox music, this CD is an absolute must-listen. There have been times this year that this recording has been a bit of an obsession — and that's a good thing!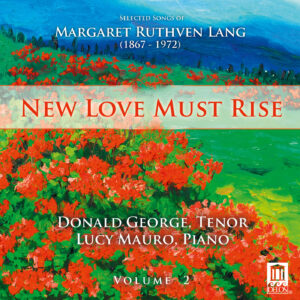 #7 New Love Must Rise
Donald George, tenor; Lucy Mauro, piano;
Delos
There is probably no other composer in the last couple of years that has held my attention like Margaret Ruthven Lang — and I owe it all to Donald George and Lucy Mauro for their fantastic research and delightful recordings. This recording and Volume One: Love Is Everywhere need to be in every American music enthusiasts collection.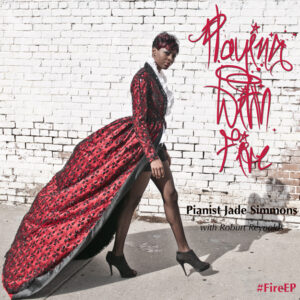 #6 Playing With Fire EP
Jade Simmons
Superwoman Records
There are some incredibly fun tracks on this EP, but for me, it's this high on my list because of one reason — Dolphy to the Death. I don't know what it is about this work, but I could groove to it on repeat all day and never get bored.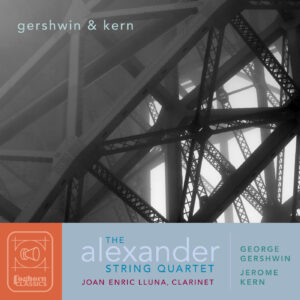 #5 Gershwin & Kern
Alexander String Quartet
Foghorn Classics
For Gershwin fans, this is a must-have, but for my money, what separates this recording as a top five of 2012 are the wonderful songs of Jerome Kern. Maybe it's because of the ASQ's video that features those tracks, but as soon as All the Things You Are starts to play, I feel like I'm whisked away into a classic black and white movie — I like it.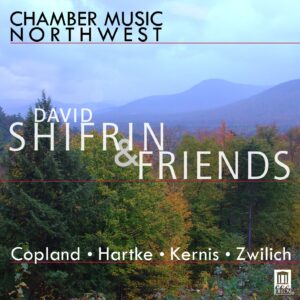 #4 David Shifrin & Friends: Chamber Music Northwest
David Shifrin, clarinet; Chamber Music Northwest
Delos
This is probably the best "under the radar" recording of the year. Not only do you get the jaw-dropping performances from the great David Shifrin, you also get some remarkable performances from the rest of the Chamber Music Northwest crew – especially within the Ellen Taaffe Zwilich work. This CD is an absolute celebration of contemporary American composers, and with Copland and Zwilich at the beginning and end, composers Stephen Hartke and Aaron Jay Kernis stand their ground as equals.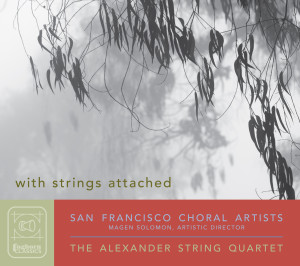 #3 With Strings Attached
Alexander String Quartet; San Francisco Choral Artists
Foghorn Classics
I absolutely love the collaboration here between the San Francisco Choral Artists and the Alexander String Quartet. There's something special about the timbre of this ensemble mixture. This might be one of my favorite collections of contemporary works on one disc in awhile. From the very beginning with Veronika Krausas' language of the birds, the listener is alerted to the fact that this is no run-of-the-mill recording, and Paul Chihara's Clair de Lune is a perfect way to end a beautiful and complex recording.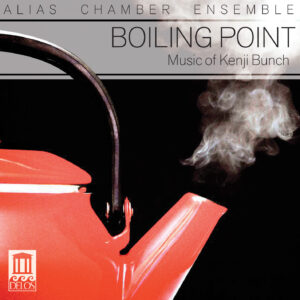 #2 Boiling Point: Chamber Music of Kenji Bunch
Alias Chamber Ensemble
Delos
While a lot of the attention on this release should go to the title track Boiling Point, what truly makes this a top recording is Kenji Bunch's String Circle. This CD is a pretty eclectic group of works, and the the reason is that composer Kenji Bunch selected them simply because they were some of his favorite Chamber Music works. Bunch has called his approach "New American music" – and it certainly is that. He draws from a wide range of folk sounds, not only in String Circle, but throughout the recording. The Alias Ensemble does a remarkable job on the recording, and the energy they exude literally boils over at the end of the release. This is one you can definitely listen to on repeat!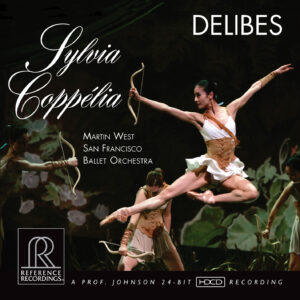 #1 Delibes: Sylvia/Coppélia
San Francisco Ballet Orchestra
Reference Recordings
This is so high on my list mainly because it's also my number one surprise recording of the year. As a self-admitted chamber music and new music enthusiast, I wouldn't have thought I would fall so in love with this recording. But the sweeping music, and the incredible horn lines of Delibes (a soft spot of mine) as presented by Reference Recordings makes you feel like you're sitting in the best concert hall and in the best seat while listening to the wonderful musicians of the San Francisco Ballet Orchestra live. And I don't care what speakers you're listening out of – even head phones – when the bass drum has it's first big hit, you're gonna jump. There's a reason it's a part of producers, Victor and Marina Ledin's, portfolio that led to their GRAMMY nomination.