Through all of our various clients, we get the privilege of listening to a TON of great music. So as we head into 2013, Rosebrook Classical owner David Weuste is letting you in on his top 10 CDs of 2012 (Click the artwork to view on Amazon):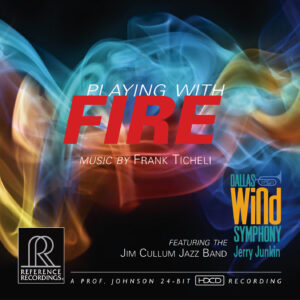 #10 Playing With Fire
Dallas Wind Symphony
Reference Recordings
While I'm not the biggest fan of concert band music, what set this CD apart for me was the Playing With Fire work itself. There's something about the addition of the Jim Cullum Jazz Band with the Dallas Wind Symphony that just works. This piece and RR's recording of it might be the most fun I've had listening to a concert band work in a long time.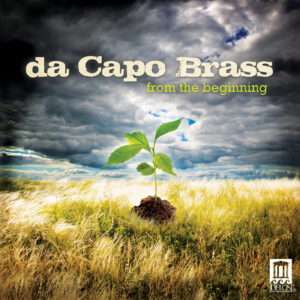 #9 From The Beginning
da Capo Brass
Delos
This CD came out in January 2012, and it's a testament to it's staying power that it jumped to the front of my mind when compiling this list. The da Capo Brass ensemble is absolutely stellar, and all of these new works for brass quintet need to go into repertoires across the country, and fast. This is definitely a "must have" recording for any brass player interested in chamber music.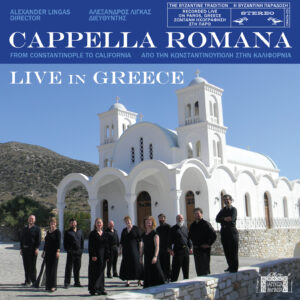 #8 LIVE IN GREECE: From Constantinople to California
Cappella Romana
I have absolutely loved working with this ensemble this year. If you are at all a fan of chant, or Orthodox music, this CD is an absolute must-listen. There have been times this year that this recording has been a bit of an obsession — and that's a good thing!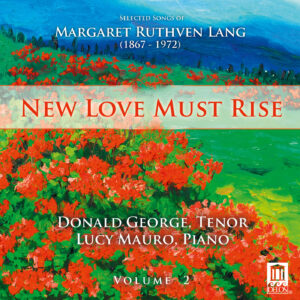 #7 New Love Must Rise
Donald George, tenor; Lucy Mauro, piano;
Delos
There is probably no other composer in the last couple of years that has held my attention like Margaret Ruthven Lang — and I owe it all to Donald George and Lucy Mauro for their fantastic research and delightful recordings. This recording and Volume One: Love Is Everywhere need to be in every American music enthusiasts collection.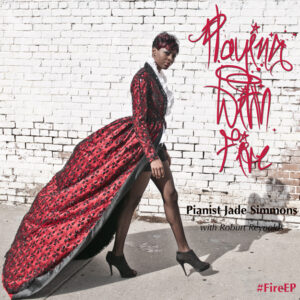 #6 Playing With Fire EP
Jade Simmons
Superwoman Records
There are some incredibly fun tracks on this EP, but for me, it's this high on my list because of one reason — Dolphy to the Death. I don't know what it is about this work, but I could groove to it on repeat all day and never get bored.