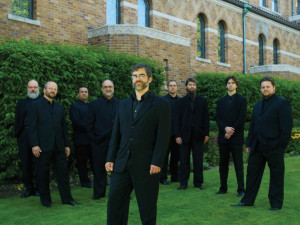 We are extremely excited to announce the addition of the incredible vocal ensemble Cappella Romana into the Rosebrook Classical family!
Cappella Romana will be coming onboard in one of our Advisory Packages tailored to help guide their social media presence and strategy. We are extremely excited to help them reach new heights in social media.

And what better way to introduce them than by sharing some recent media?
Listen to their (very) recent feature on NPR's Weekend Edition
About Cappella Romana:
Its performances "like jeweled light flooding the space" (Los Angeles Times), Cappella Romana is a vocal chamber ensemble dedicated to combining passion with scholarship in its exploration of the musical traditions of the Christian East and West, with emphasis on early and contemporary music. Founded in 1991, Cappella Romana's name refers to the medieval Greek concept of the Roman oikoumene (inhabited world), which embraced Rome and Western Europe, as well as the Byzantine Empire of Constantinople ("New Rome") and its Slavic commonwealth. Each program in some way reflects the musical, cultural and spiritual heritage of this ecumenical vision.
Connect with Cappella Romana on social media:
For more information, please visit http://cappellaromana.org!